The Delhi Metro is one of the top metro rail systems in the world in terms of network length and annual ridership. From the launch of its first line in 2002, it has grown steadily, and has become the most crucial addition to the city's transportation infrastructure. In the process, it has not only transformed how people travel but has also influenced the city by creating a dynamic sociocultural public space for the burgeoning megalopolis.
The positive image of the metro propagated by the Delhi Metro Railway Corporation has garnered public support and attracted patronage, especially from women. It has inculcated an image of efficiency, orderliness and imbibed a sense of sophistication into Delhi; which has been a melting pot of culture; an amalgamation of deep historical roots, and of modern technocentric urbanism. But the benefits of the metro go well beyond image, for women in particular. One of the biggest gains is that it has quietly revolutionized women's travel in public transport in the city, which was until now inconvenient, dismal, arduous, and risky.
Additionally, the metro railways have instilled dynamism in the cultural milieu of the Delhi-NCR urban ecosystem, and have evolved as a determining character in the city-scape. With the gradual expansion of its services into the interiors of NCR, the Delhi Metro has aided in linking women residing in economically potential neighborhoods to the commercial city-core.
Metro has enormously eased connectivity and accentuated mobility of women from across NCR who commute relatively safely for work, education, and leisure. The Delhi Metro system has slowly blended the narrative of the urban morphology towards social and gender inclusivity equipped by smart technology. It has not only altered urban mobility but has primarily catered to the needs of women including the elderly and the disabled. It has further steered public social behavioral norms and generated vitality into the fabric of the social life of the city.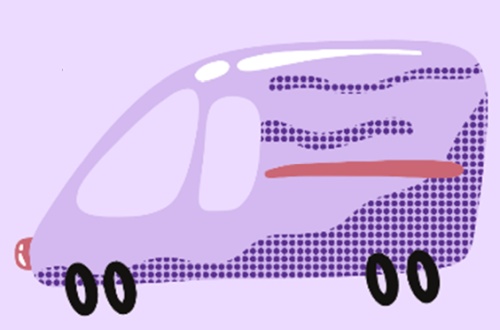 The separate women-only coach at the front end of the trains is striking; its distinctive pink colour marks a space that is perceived as safe by women commuters. Any presence of male passengers in the ladies' compartment is strictly monitored through CCTV surveillance by security personnel, and attracts immediate tracking, de-boarding, and penalty from the trespasser.
Women's safety is also a high priority within the metro premises in general, and there has been an observable changes in behavioural patterns, especially among male commuters. There seems to be an invisible code of conduct and commuting etiquette that passengers mysteriously abide by; queueing up for security check, waiting for a vacant seat or vacating a seat for pregnant and elderly women, restraining from spitting and littering within the premises, and patiently giving passage to the people who deboard the train.
Given the vast geographical expanse of Delhi-NCR, and the prevalence of a relatively higher crime rate, the operations of metro rail services since 2002 have increased women's ridership in public transport as it is viewed as a secured and convenient mode of travel. Some researchers have noted that traveling in a women-only compartment has become a phenomenon, in Delhi (Tara, 2011), given the fact that women's access to the city is often restricted owing to lack of safety and agency, or for want of a male companion.
Consequently, the metro has eased women's commute, facilitating greater access to and participation in many economic and socio-cultural opportunities, under the comfort of air-conditioning by a mode which is not only faster and affordable but which operates with clockwork precision and punctuality, unlike other modes of urban transport. The comfortable travel and ample space mean that travel times have been productively used by women commuters. The multitude of activities such as reading, working on laptops, watching movies on smartphones, students studying, knitting, self-grooming, and sometimes even peeling vegetables and other chores however amusing, has been witnessed within women-only compartments.
Metro premises provide a dynamic space for interaction; for leisurely hang-out and quick business exchanges. The women's coach literally transforms into a shared community space and has given them a chance to stay out late. Access to public space is vital in establishing control and maneuvering gendered space. Metro has carved out a niche in terms of promoting safe and liberating travel for women especially at night, harnessing commuter discipline, cleanliness, and sensitivity among the users, and affecting work-residential choices and mobility-related decisions among women.

Moreover, mass travel has helped to break down the social rigidities and caste-class prejudices to some extent. It has shown how social identities are transformed by the appropriate spatial setting; in this case, instead of here metro travel space, which acts as a leveller, say some scholars. The Delhi Metro has enabled rendering social harmony by smoothly tying up the diversity and complexity of its inhabitants, yet keeping the essence of the city intact.
Much more than a transport service, the metro thus stands as a quintessential example of how gendered segregation of space and anonymity in metro travel could facilitate the negotiatiion of a greater sense of wellbeing for women and given them a perceived notion of autonomy along with scope for upward socio-economic mobility.