There is a peculiar inclination on the part of the entire political class and anti-social elements to imagine that they are somehow in a different category from ordinary mortals when it comes to queuing up and paying what's due. This is as true of airport security as in toll plazas on major highways. While the former does not permit politicians and trouble-makers to get out of hand, the operators at toll plazas are poorly equipped and present all too easy a target.
North India in general and Delhi's outlying townships like Gurgaon and Noida may well bear the brunt of such attacks, which have, on occasion, led to murder. In 2011, for instance, two youths were held for shooting dead a Gurgaon toll booth attendant who had had the temerity to ask for the original registration certificate for their Bolero vehicle, which was standard operating practice for vehicles to be exempted from paying tax. The fee in this case? Rs 27.
At the stroke of the midnight hour on 19 February, a Delhi High Court order terminating 12 out of 16 toll plazas on the Delhi-Gurgaon stretch came into effect. This is the first instance in the country of tolls being discontinued before the expiry of the contract period and sets an extremely bad precedent. Some 2 lakh people use this expressway and should pay for the privilege of doing so. The termination was the culmination of a settlement between three parties involved – the National Highways Authority of India (NHAI), expressway operator Super Connectivity and the lead banker, IDFC.
In recent days, Raj Thackeray of the Maharashtra Navnirman Samiti (MNS) has all of a sudden resuscitated the demand that tolls on Maharashtra's highways should be abolished. Displaying characteristic violence and contempt towards observing law and order, the party, like its estranged partner Shiv Sena, took the law into its own hands, ransacked several booths and torched a few throughout the state. This included ones on Mumbai's iconic Bandra-Worli Sea Link (BWSL).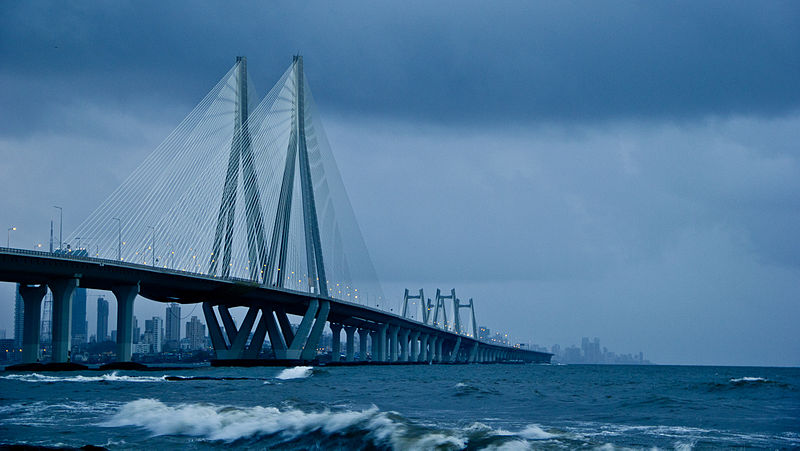 It took a few days of such brazen behaviour before the Mumbai police stepped in, treading daintily, and arrested Thackeray all too briefly for a few hours, before setting him free on his assurance that the party would abjure violence. The state government is treating him with kid gloves because it is wary of provoking a confrontation with the MNS goondas.
It is also trying, ham-handedly, to permit the party to steal the thunder of its rival Shiv Sena before the elections. Despite threatening to recover Rs 4 lakh as the damage done to the booths from the party, it has not done so yet. Some 25 MNS ruffians were arrested across the state and let off on bail.
The rationale for tolls
While no one in his right senses will condone the gratuitous mayhem wreaked at toll booths, there is a widely-held belief – voiced repeatedly during the trouble in Maharashtra – that a toll should only be charged on a highway till the capital cost is recovered. This was exactly what transpired over the original Thane creek bridge, which connects the Greater Mumbai peninsula to the mainland.
After just 15 years, when the toll was mistakenly discontinued, the old bridge was excessively corroded, forcing Mumbai's planners to build a new one. The designers of the second bridge, employing a new technology for constructing the foundations, believe it eliminates contamination by sea water during construction and will last 100 years.
It should be evident that that any toll is necessary not only to recover the capital cost of an infrastructure project but also its day-to-day operating cost. This is especially true of large bridges across marine areas where the salt corrodes structures.
In the case of the BWSL, the total cost was around Rs 1,700 crore and the Maharashtra State Road Development Corporation (MSRDC) is seeking to recover this amount from any other agency completing the sea link from south to north along the city's west coast. Funds also need to be raised to finance other transport projects which fall within the purview of a construction agency.
As Vinayak Chatterjee of Feedback Infrastructure points out, the principle of imposing user charges for any public amenity, not just on highways, is well settled, which is why the Aam Aadmi Party's exemptions on lower consumption of water and electricity in the capital conflict with cost recovery.
In the case of the BWSL, to add insult to injury, as against the MSRDC's estimate of 125,000 cars using the link every day within three years of construction, only some 75,000 are doing so. In other words, considering that only some 8 per cent of Mumbai's commuters who use motorised transport drive cars, the public is subsidising motorists, which is a travesty.
The second myth that is widely believed is that motorists pay a hefty one-time tax which is sufficient to cover their use of roads. If this tax is apportioned over the life of vehicle, it becomes evident that it is far from sufficient to cover costs. As everyone knows, roads need constant repair and maintenance, particularly during the monsoon.
It is true that for the country as a whole, there is a "road development cess" of Rs 2 on every litre of petrol or diesel bought, but even that does not take care of current and future infrastructure. In a county where far too much of the goods is being transported by road, rather than rail, this tiny cess is inadequate.
Apart from the economic costs involved, toll charges are justified on another ground – safety. It is hardly a secret that ours is the most unsafe country when it comes to road transport – accounting for one out of every ten of such deaths worldwide. Indeed, with 130,000 deaths every year – not to cite the horrific figures for injuries – we have now overtaken China with the worst-ever traffic accident rate. A part of the revenue from tolls could and should be earmarked for tightening up safety measures along highways. This will include better signage, first-aid facilities and, not least, education of drivers.
India has over 525 toll plazas operating on national and state highways and between 150 and 200 will be added in the next few years. Only the myopic will oppose the installation of these booths. The state has for some years been relying on private investment to build vital road infrastructure. During the 11th five-year plan, private sector investment on the National Highways Development Project was Rs 62,629 crores, as against Rs 11,032 crores in the previous plan. Private operators look to recovering their investment from such charges as well as for the maintenance over a specified number of years under their contract.
There may, however, be a case for reassessing the location of booths along a highway, to ensure that road users are not unduly charged, as the MNS has argued in Mumbai. The NHAI prescribes a minimum distance of 60 km between two plazas for this very reason. This norm has not been applied in several outlying areas of major cities and should be examined on a case by case basis.
Tolls and the environment
There is yet another reason why tolls are necessary, which is to discourage motorised transport for both public and private use for environmental reasons. Only recently, Delhi was adjudged the most polluted city in the world, ousting China from that unenviable position.
Mumbai has some of the most expensive real estate in the world, but the tolls – for example, Rs 55 for a single journey on the 4.5km-long BWSL – are woefully incommensurate. The MSRDC wanted to increase it to Rs 75 at one point, but eventually backed off, judging that even fewer motorists would use it in the event.
Other disincentives are also called for, for the same reason. It is to the credit of the municipal corporation that it has recently decided to raise parking fees in certain precincts of the central business district to Rs 60 per hour and also charge for parking at night.
It is due to the worldwide concern regarding climate change that cities in the global North are erecting barriers to the speedy movement of vehicles within cities, including pedestrianisation of city centres. In, India, we seem hell-bent on doing exactly the opposite and rolling out the red carpet for the dirtiest, noisiest and most dangerous form of transport.