It's hard, once you're in Manipur, to shrug off the unsettling feeling that you've entered a large, militarised camp.
Army convoys go screaming through the traffic with their machine guns mounted in the hoods, while soldiers patrol the streets at regular intervals, their belts and pockets luridly heavy with ammunition. They stop to buy cigarettes from young mothers in corner shops, or bend to examine second-hand sweaters at roadside stalls; and I shudder to think that if one of them suddenly happened to open fire at someone and shoot him dead, no body would even bother to ask why.
Incidents of such random shootouts have been commonplace in Manipur since 1980 – which is when the Armed Forces (Special Powers) Act of 1952 was enforced. While the armed forces had been rushed into Manipur to counter the burgeoning insurgency, the draconian AFSPA bestowed on them unlimited powers – including the right to shoot at, or use force against, any person suspected of threatening the maintenance of public order; "even to the causing of death".
A scourge of human rights violations ensued, and mistaken killings were shut away in a file, labelled "encounters," that made insurgents of the dead, sullying their reputations with identical and unequivocal tarnish. In 2012, a PIL petition filed by the Extra Judicial Executions Victims' Families Association called for a probe into nearly 1,590 cases of alleged extra-judicial killings and disappearances in Manipur since the 1980s. (For more on AFSPA and Manipur, see: Documenting violations)
Turn your eyes away from the guns, however, and you find yourself in a Manipur lush with the verdure of nature. The central valley of Manipur is patterned into neat squares of soft green-and-yellow fields that extrapolate outward for miles and miles, until they're broken off by a ring of hill ranges rising from a misty horizon.
Dirt roads hive off from the occasional highway into fertile land and sinew through the villages, often stretching across rivers as bridges. The people fashion their homes around rainwater ponds that dot the landscape in the hundreds, explaining the abundance of herbs and vegetables in nearly every garden.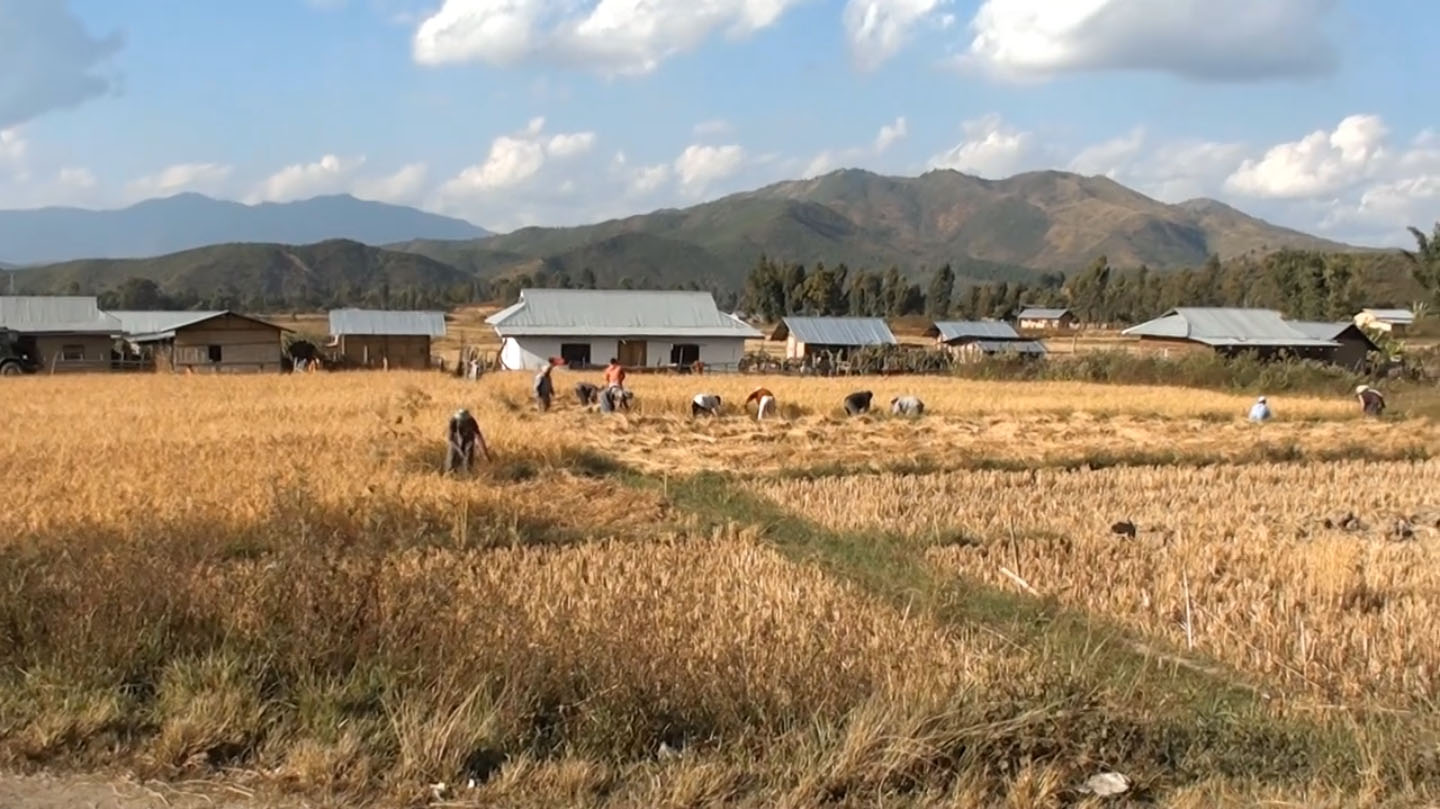 Women work in the natural light that falls in the 'mangon' (open area) of their houses, where they sink, for hours, into the meditative repose of weaving cotton on their looms or spinning thread on their spindles.
But this apparent calm and repose belies the suffering of the people over the last few decades, caught in the war between the army and militants. Frequent nightly raids roil their spirits, and tremulous mothers wait up entire nights for their children to get home. People are suddenly arrested and their names disappear inexplicably from official registers.
Giving up dignity for justice
One particularly brutal rape and murder came to light in 2004, when villagers discovered the bullet-ridden body of a young woman, Thangjam Manorama, thrown at the bottom of a hill. Five days later, a dozen dauntless women of Manipur stunned the country by gathering stark naked in front of the army office and staging a protest.
One of the firebrands present that chilling morning was Ima Ngambi Lorembum. Ima (Ima means mother in Meitei) is also a famous Meira Paibi, or 'woman torch-bearer.' Legacy has it that Meira Paibis have always been at the forefront of every social and reform movement in the state. They are fiercely independent, feisty Manipuri women who mete out their own brand of vigilante justice – famed for banding together to thrash up wife-beating drunkards or to crack down on bootleggers – and are both feared and loved within their communities.
On a cloudy December afternoon in 2013, as we squatted on the mud courtyard outside her home, the sixty-year old Ima spoke about the 2004 protest.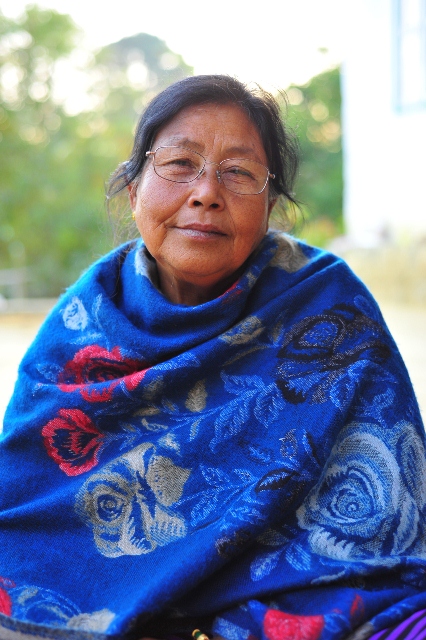 "The newspapers were filled with reports of fake encounters in those days," she said. "Women were raped in front of their husbands and children; men were killed outside their own homes. Miscreant rebel factions exploded bombs on army buses and camps, and the armed forces, enraged, reacted by opening fire on 'anything that moved'.
The army came to Manorama's house in the middle of the night with an arrest warrant but without any security women. "They took her away and raped her," said Ima. "Not two persons or three, but the entire team raped her. It was a brutal rape, and afterwards they fired bullets into her vagina in order to hide the evidence." (The Forensic Science Laboratory corroborated the presence of semen.)
"The army had been raping women for years, but the government never listened to our democratic protests. We were at the end of our patience, at the last stage," said Ima. To make a real impact, the women decided to go naked.
"Being naked is very difficult. Even if someone gave me a crore to walk naked in the streets, I couldn't do it." Her voice fell. "But that night, I couldn't sleep. In my mind there was a conflict. But, at last, I decided that this is the duty of a mother, this is our duty, this is for the sake of society. I must not be ashamed. So with my mind made up, I finally fell asleep.
The protestors woke at 6 am and walked side by side to the army office. "At the gate we opened our clothes and raised the banners that said: 'Indian army take our flesh, Indian army rape us'."
Tears welled up in her eyes as she recalled the moment. "We opened the banners and shouted. We felt so much despair that we forgot our shame. It was a very, very unhappy event. All I could think of was Manorama's dead and raped body, and I kept thinking that it could have been my daughter. If my daughter were lying like that, how could I bear it? I might die." Her voice shook and she paused to lift her glasses and wipe her eyes.
"It was a democratic protest. Non-violent. We had no weapons, nothing on our bodies." And yet the army cracked down violently and burst tear-gas shells on the protestors. "The smoke entered my nose and I collapsed. We were arrested under the National Security Act and thrown into prison." Many people, however, continued their protest by relay-fasting, and more arrests were made.
The irony of the situation was that while no one from the army was prosecuted for gang-raping a woman in custody, the democratic protesters languished in jail. "India's democracy is no democracy," said Ima. "It is militarised rule. This nature of democracy is found nowhere else in the world; it exists only for Manipur."
But that was not the last that she saw of prison. Ima Ngambi was detained, once again, for protesting the arrest of a journalist who had criticised the Manipuri government. She giggled at the memory. "I was suffering from back pain at the time. The government didn't like to take care of the burden, so they released me!" She laughed again, clapping her hands together.
A couple of months later, she was again arrested for demonstrating against the killing of former militant Sanjit and a passer-by Rabina. During the march, onlookers handed to the protestors onions barely the size of their thumbs – and small enough to hide in their palms – so they could protect their eyes when the tear-gas came.
"And then the security people came to beat us up. I saw the SP behind me with his stick in the air," she said, dramatically holding her hand up. "I grabbed the stick, and then we were both on the ground," she added, laughing, making it sound like a scene from a Charlie Chaplin film. "He grabbed my neck and shouted 'Arrest her, arrest her,' and then they caught me and threw me in jail!" She held her arms out and comically enacted being dragged by officers on both sides.
The sounds that echo
I was introduced to a young guitarist with a hard rock band, Tony Karam, in Imphal. As a child, Karam had lost two uncles, who were suspected of having associations with insurgents, to the army's bullets. He had heard the shots that had killed one of his uncles, but those aren't the sounds that reverberate in his head to this date.
When Karam's uncles came to know that the army was looking for them, they went into hiding and weren't heard from for the next three years.
"Then all of a sudden, one night, one of my uncles showed up at the door, deathly pale and breathless. He said, 'Mother, I'm very hungry.' We had just finished dinner and there was no food left. So she told him, 'You sit down, I'll quickly cook something for you,' and started the fire."
Karam remembers that his uncle was so nervous that he couldn't bring himself to sit still. He picked up a glass and filled it with water, but just as he was about to drink, the police started banging on the door. He dropped the glass and ran out of the back door. A few seconds later, the family heard the shots that killed him.
"I still hear the sound of him pouring water into that glass, even after all these years. I still hear it everyday. Sometimes I wake up with nightmares in which they've shot me and I'm dead. All through my childhood, the night terrified me and I hated this house, but my mother didn't want to move anywhere. I couldn't take it. Then I found that if I kept the music blaring in my ears all night through the headphones, I could at least sleep. Without it, I couldn't. I used to go to school with swollen, red eyes everyday," says Karam, taking a deep breath.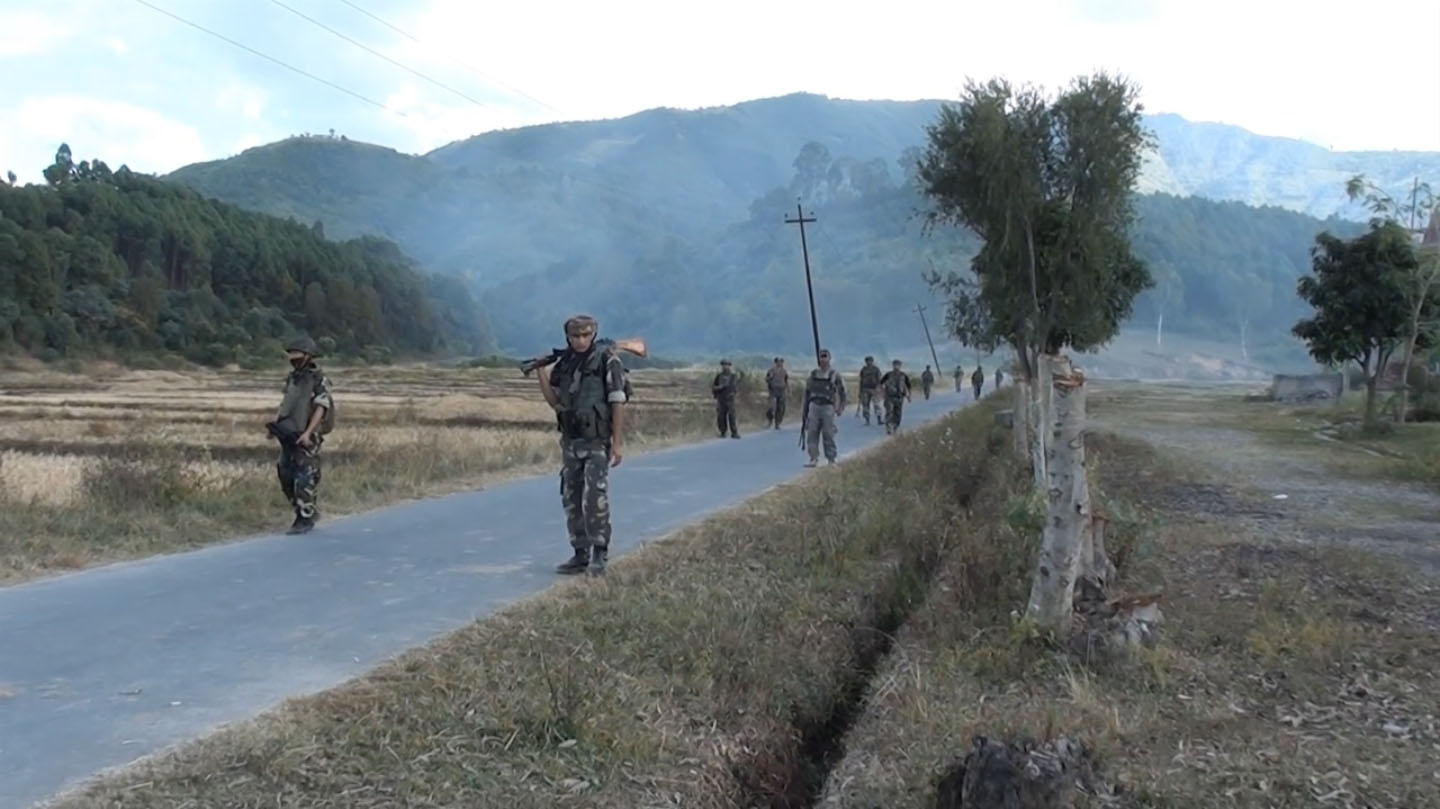 Festering sores
Stories as stark as Ima's and Karam's are encountered at every turn you take in Manipur. However, while deeply disturbing, the overarching presence of and exploitation by the army is not the main problem, but merely the fever that red-flags a deeper, more insidious disease. The real problems are so multitudinous and convoluted that it's not only difficult to understand them, but also impossible to determine, with certainty, where one ends and the other begins.
The gun-toting and money-extorting nature of the insurgency today is a degenerated version of the reformist and revolutionary movements born under Irawat in the 1930s, who – as he stood against the subjugating practices of the imperial powers and the monarch – was greatly revered amongst the common people, and came to be hailed as 'Jan Neta', or leader of the people. In the fore today, contrastingly, are insurgent outfits that are reviled as killers and fear mongers.
Hundreds of innocent victims have fallen to the bullets of various insurgent outfits over the decades. Armed militants killed, in one episode, civil engineers working on a dam project, and in another, several priests from various institutions. Journalist Phanjaman Tarapot writes about an incident where an armed group "opened fire indiscriminately" at some people travelling in a passenger vehicle, killing nine people.
Insurgent outfits extort monthly "taxes" from civilians and civilian businesses, using the threat of bombing and kidnapping. "Our premises have been bombed six times in the past decade," a hotelier told me. "While no one was hurt, the property was significantly damaged."
"One time, there was an actual threat against my father in the newspaper," said another girl, whose parents run a hospital in Imphal. "He must have missed a payment or something. I was really scared. If you haven't paid and they threaten you in the newspaper, it means they'll bomb your house or your business. I was studying in Delhi at that time, and got really worried for my family. I begged my father to shift somewhere else, but he replied: 'this is our home. How could we be happy anywhere else?'"
Many locals say that young people join these extremist groups only to make some easy money. There are around forty different groups in Manipur, and new ones are formed every day. "Insurgency provides food for so many people in this region," writes Tarapot, "that the biggest employment generation in this state and the surrounding ones comes from insurgency."
According to certain estimates, the amount of money insurgent outfits extort annually could go up to a hundred crore rupees. The money is then channeled into illicit side-businesses in narcotics, wildlife smuggling and gun running. Leaks in the system find profits percolating into the pockets of political leaders.
"We are in a systematic anarchy," says Professor Lokendro Arambam – a polymath renowned in dramatics, literature, history, politics and arts circles, and is a retired professor of the Manipur University "There is disillusionment; so much of tension. It's difficult to have a sane outlook about the way things are going to work out."
Over the last few decades, the economy has taken a massive hit. Rice is scarce; jobs have almost disappeared. Corruption has defiled the government, and permeated into nearly every rank and office. While the current going rate for a job as the Assistant Superintendent of Police, is a bribe of a whopping twenty-two lakh rupees; the post of teacher in a college sells for fifteen lakh. "Eight lakhs, if you want to be a primary school teacher," avers Professor Arambam.
"There is no employment here," says Badal, a college graduate who has been working as a taxi driver for the last ten years. "Young people have nothing to do. Our state can't even produce enough rice to feed the population."
Where fear is normal
Amidst the fear, oppression and disillusionment, life goes on. The Sanghai festival is the largest cultural festival of Manipur that brings together traditional dancers, artisans selling handicrafts, mushroom farmers, and trinket sellers for nine days, while Ras Leela and Pung Chollom dancers send audiences into rapture.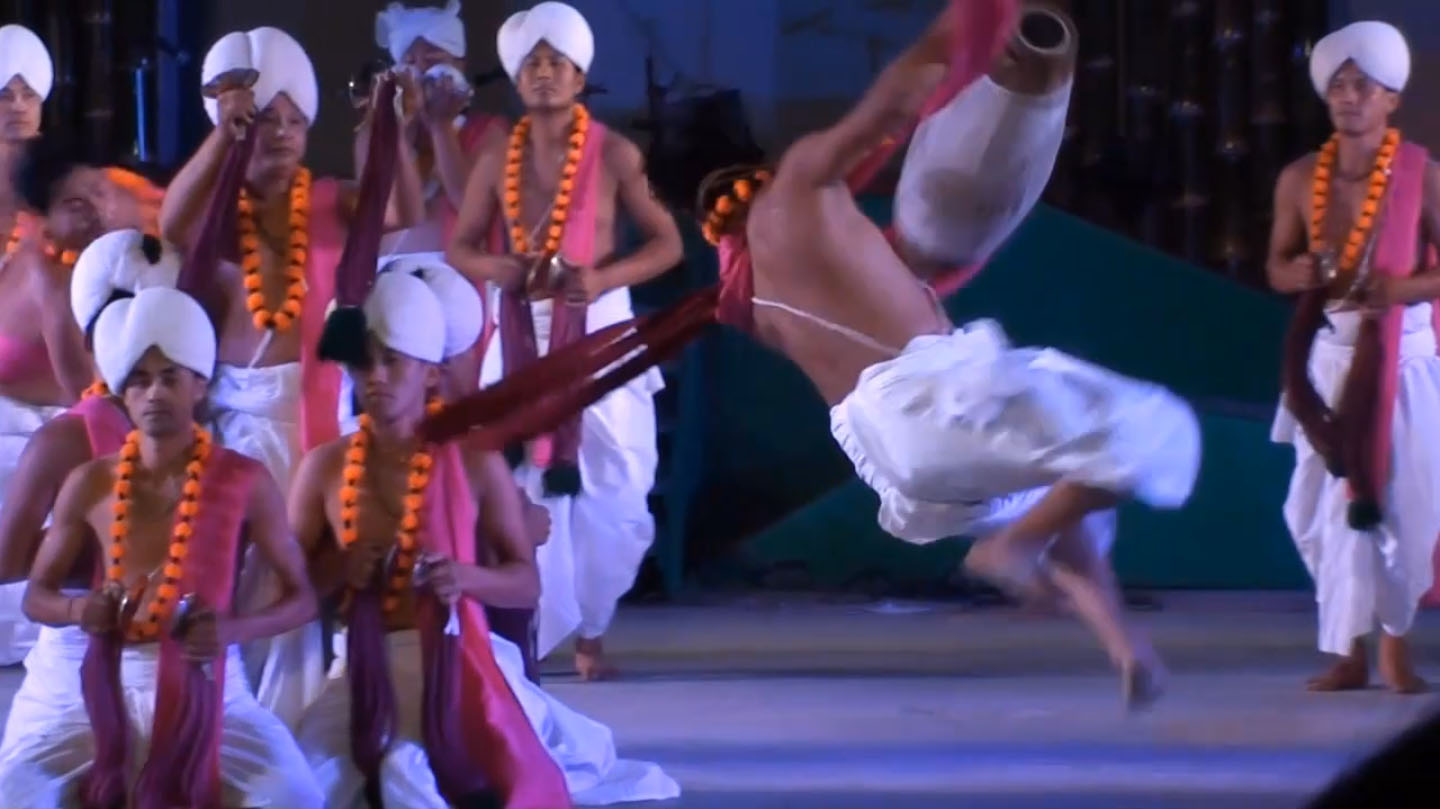 As I arrived at the venue of the festival in Imphal in November 2013, the warnings I'd been hearing all week ricocheted in my head. The previous year, a rickshaw puller had lost his life when someone offered him just twenty rupees to deliver a briefcase at the venue. As he pedaled to the venue, the briefcase blew up, tearing his lower torso to bits.
Perhaps that was the reason that this year, no one wanted to be anywhere near the festival. While the streets were decorated with lights and flags and banners, the grounds were deathly silent and half the stalls lay empty.
An official bandh in the city was meant to keep idlers off the streets – but there weren't many of them anyway. The city was swarming with army convoys, and soldiers were stationed behind machine guns at various checkpoints. Music blared over the loudspeakers.
A security guard was frisking my bag when we heard the sound of a blast. She dropped my bag and jumped back, looking terrified, and scanned the scene frantically. As her glance went upward, her eyes lit up with the light of fireworks showering the sky. There was another blast as more rockets shot upward. Her face twisted as she flung a look of relief at her colleague, and both the women burst into giggles – both of them still highly-strung, yet relieved.
But I turned away, as though physically stung by the sudden realisation of the depth of fear lurking relentlessly within the Manipuri subconscious.
The next few days of the festival passed without incident, but on the fourth day the nearby electric works department was bombed. One person was killed and two injured. But at the festival, the crowds began to arrive, swelling as the days passed. There were thousands of bright happy faces - ordinary people hankering for a reason to celebrate. By the ninth and last day, the queues were so long you could drive beside them for kilometres.