In March this year, the Jammu and Kashmir High Court awarded Rs.10 lakhs as compensation to Azra Begum for the custodial disappearance of her son Mushtaq Ahmad Dar, a poor autorickshaw driver. He was picked up by the 20 Grenadiers at midnight from his home in Bemina on 13 April 1997, and never seen again. Judge F M Ibrahim Kaifulla's judgment in this habeas corpus petition was considered a landmark one, not just for the amount handed out but also for his observations on the role of the police and the army.
Kaifulla noted that despite an order to the police in 2003 by an enquiry officer of the court to file an FIR they did not do so till 2009. He also pointed out the untrue statements made by the concerned army unit, who denied apprehending and interrogating Mushtaq Dar. The army also falsely told the police that a case in this regard had been dismissed by the High Court, and the Parimpora police station should stop its correspondence on the subject.
In awarding the compensation the judge held the disappearance of Mushtaq Ahmad Dar as "patent and incontrovertible" violation of Article 21 (the right to life). He said it was of such "grave magnitude which shocked the conscience of the court."
The 20-year-old youth's mother, in a testimony to the Independent People's Tribunal on Human Rights Violations in Kashmir, recounted her desperate search for her son in various detention centres and jails. She said that for 14 long years her battle was not over money, but "justice" for her son.
But the justice she seeks - in terms of punitive action against the guilty - is an impossibility. As legal activist Ashok Agrwaal, in a monograph In Search of Vanished Blood points out, the de jure abrogation of right to life in Kashmir is rooted in the Armed Forces Special Powers Act (AFSPA). Section 4 of this law gives the army extraordinary powers to kill on basis of subjective discretion. This is coupled with a prohibition in Section 7 against prosecution of persons acting in exercise of powers conferred by AFSPA unless the prior sanction of the Central government is obtained. The Centre has routinely rejected applications for permission to prosecute anyone.
The monograph, which examines several habeas corpus petitions for disappeared persons, notes how this law has also crippled the functioning of the Court - which cannot do anything more than order FIRs to be registered. It also notes the "amnesiac functioning" of respondents - the Centre and State who fail to obey orders. Army units sometimes do not bother to file replies, or even appear in court for years on end.
Other human rights activists point out how AFSPA and the Disturbed Areas Act have fostered not just a culture of impunity but lack of adherence to any law. Demands for revocation of this law have become particularly vociferous in the Valley, even as this September the State Human Rights Commission (SHRC) submitted its report on mass and unmarked graves in North Kashmir. The SHRC acknowledged "there is every probability that unidentified dead bodies buried in various unmarked graves in North Kashmir may contains bodies of enforced disappearances."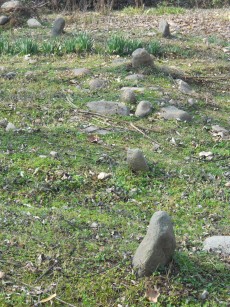 Simple stones used as markers for graves at Harvan, Chhanpora, near Srinagar. Villagers say some of the bodies were possibly buried when they were confined to their homes during a cordon and search operation.


• Between battle lines
• Special powers, mixed results
• The truth about encounters

For decades, the State and security personnel have maintained that unmarked graves which lie scattered in almost every district of Kashmir contain the remains of militants, largely foreign, killed in encounters. Some cases of exhumations, though, have falsified these claims. The bodies were those of locals picked up and killed in fake encounters.
The International People's Tribunal on Human Rights and Justice in Indian-administered Kashmir which in 2009 brought out a report Buried Evidence on mass, unmarked and unknown graves, notes that "in one instance of investigation in North Kashmir where the official version was that the graves were those of foreign militants, 46 of the 50 bodies which were exhumed after court orders were identified as local. Only one was identified as a militant."
In order to avoid misuse of power, says Bashir Ahmed Itoo, Senior Superintendent of Police who led the investigations into mass and unknown graves in North Kashmir for the SHRC, it is crucial to maintain proper identification profiles of anyone killed whether he is a militant or an innocent killed during cross firing. But, as he admits, "local police did not keep any identification profiles." No photographs of those killed in encounters were kept or circulated.
The complete breakdown of standard operating procedures and consequent lawlessness extends to the armed forces that violated even the draconian provisions of AFSPA whereby they were required to produce anyone apprehended before a magistrate in 24 hours. This breakdown, coupled with the fact that the armed forces could simply hand over bodies to police for burial without identification and without entry of the dead in the public domain, has led to a complete lack of culpability, say human rights activists.
This, they say, is also the reason unknown graves and clandestine graveyards keep springing up. Many of them were in open spaces or public parks adjoining police stations or adjoining army/paramilitary camps. Such graves are not restricted to the remote regions of the Line of Control, where one would expect to encounter militants. Kralsangri, which is close to the tourist hotspot of Chashma Shahi in Srinagar, has three unmarked graves near the CRPF camp. Chhanpora, near Harvan, on the outskirts of Srinagar has six unmarked graves. Villagers say the graves sprang up during a cordon and search procedure (referred to as 'crackdown' in local parlance.) when they were confined to their homes.
In some instances bodies are being found even without the semblance of a grave as in Delina, Baramulla. Some months after an army camp of the Rashtriya Rifles moved away, work began for the construction of a hospital. On 7 July 2006, labourers who were using bulldozers found the skeletal remains of a man 300 meters away from the camp and alerted the kin of Manzoor Ahmad Mir who had been picked up by the same unit in 2003. The brother-in-law identified him, and DNA samples of the exhumed body are still awaited to see if they match the next of kin.
Such incidents have led to the voicing of suspicions that many such bodies may be found in areas occupied by army camps. It is the dark premise of BBC correspondent Mirza Waheed's acclaimed work of fiction The Collaborator.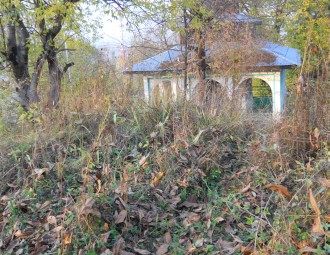 Photo: Unmarked graves at Hanjipora in Kulgam district.
The culture of impunity has permeated the local police and the Special Operations Group (who do not come under AFSPA). This, say activists, is exacerbated by the well-established system of cash incentives, rewards and promotions to fight militancy. A striking illustration is provided by the case that stirred outrage in the Valley in 2007.
Abdul Rehman Padroo, a 35-year-old carpenter was whisked away from a bus stand in Batamaloo, Srinagar on 8 December 2006, and killed in a fake encounter by constable Farooq Ahmad Padder and others of the SOG at Ganderbal. By labelling Padroo as Abu Hafiz, a Lashkar-e-Toiba militant of Pakistan, the team earned an award of Rs.120,000. When the body was eventually exhumed, Padroo's heartbroken old father and family said they had even paid the police to try and get information on him when he went missing. Another notable fake encounter - of three youths in Macchil in May 2010 - was similarly motivated.
Activists say the current debate over revocation of the AFSPA from a few areas of the State is not the central issue. What is of crucial importance is ending the culture of impunity and the pattern of lawlessness that it has spawned.
"If the state is serious about ending human rights violations in Kashmir there must be a substantive change in approach. They must allow prosecution of those named in FIRs where heinous crimes like rape and killings are concerned," says Khurram Parvez, liaison officer of the Jammu & Kashmir Civil Society.
He adds that the State maintains there are mechanisms within AFSPA for justice and sanctions for prosecution can be sought. But a document procured by JKCS from the state home ministry (under the Right to Information Act) shows that from 1989 to 2011 sanction to prosecute was sought in just 50 cases. Of these 31 pertained to the Ministry of Defence and 19 were sent to the Home Ministry. Sanction for prosecution is awaited in 16 of these cases, and was declined in 26 cases. The home department says it has "recommended" sanctions in eight cases. But so far not a single case of sanction for prosecution has been granted.