The Concerned for Working Children (CWC), a Bangalore-based NGO, has been nominated for this year's Nobel Peace prize by Norwegian Parliamentarians.
CWC is known for its pioneering efforts that led to the Karnataka state government making children's grama sabhas mandatory in rura local governments. The nomination is for CWC's work in promoting child rights, emphasising on children's right to participate in decision-making.
CWC was nominated by three members of Norwegian parliament - Linda Hofstad Helleland, Gunn Karin Gjul and Andre Oktay Dahlt. They have also nominated two other child right organisations - Save the Children and UNICEF (United Nations Children's Fund) – for the prize.
CWC has been working since 1980 with children from marginalised communities, especially working children. It was formed by Nandana Reddy, who is now Director Development at CWC. Nandana has drafted child-related legislations and given extensive inputs in national and international policies.
In their nominations, the parliamentarians say, "Children are a vulnerable group. With participation, their interests are safeguarded and they are educated on the democratic process."
Nobel peace price nominations are made by a group of qualified nominators from around the world. Evey year the Norwegian Nobel Committee invites nominators to send in their selections by 1st of February.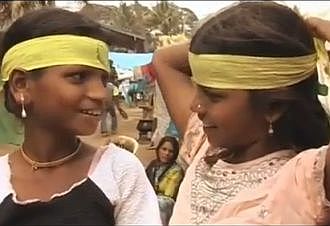 Still from a recent video by CWC.
Qualified nominators are a group of people that include: members of parliament and national assemblies (worldwide), members of the Permanent Court of Arbitration and the International Court of Justice at the Hague, university professors of history, social sciences, philosophy, law and theology, university presidents and directors of peace research and international affairs institutes, former recipients, present and past members of the Norwegian Nobel Committee, and so forth. (Source: Wikipedia).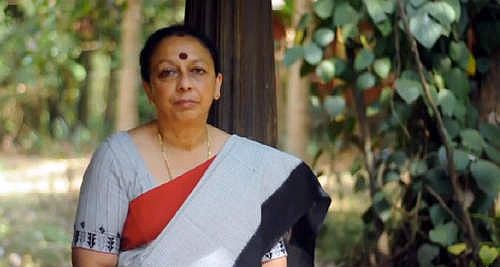 Nandana Reddy, Director of Development, CWC. Pic: CWC Video.
Karnataka's state government has made children's grama sabhas mandatory in all its 5600 rural local governments.

For the past three years over 200 nominations have been received, with the record being broken each successive year, according to the Wikipiedia page on the peace prize nomination process. . In 2009, a record 205 nominations were received, in 2010 with 237 nominations and in 2011, 241 nominations.
CWC was among the first NGOs here to form organisations that are owned and led by children. It says that the nomination is a huge leap for the cause, and credits working children who have been fighting for their voices to be heard.
""Compelling children to use services without allowing them to decide on those is still widely considered child rights. Working children struggle in an environment that not only recognise them as workers, but also criminalise them for working", says Ganapathi M M, Assistant Director, CWC.
Its organisation Bhima Sangha - a collective of working children in the state demanding their own rights - was the first of its kind in Asia. CWC also helps children form their own citizen councils called Makkala Panchayats to help them participate in the democratic process.
They held the first children's grama sabha in 2002, a platform for children to interact with local governments. Following from such work, state government has made children's grama sabhas mandatory in all its 5600 rural local governments.
CWC also facilitates organisations of school-going and migrant children in Bangalore, Udupi and Bellary. Under CWC, children lead research on issues, and do planning, media outreach and policy advocacy. Children also spearhead movements like campaigns against child marriage.
CWC also partners with organisations and governments around the world promoting the concept of children's right to self-determination.