A mission for vision
Murali Krishnamurthy profiles the Sankara Eye Foundation.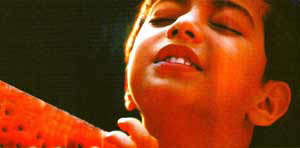 Close your eyes for a few moments and in the darkness realize how important it is to be able to see. Now imagine they were to stay closed, condemning you to a dark prison forever. This is the reality faced by the blind throughout their lives. Around one-fifth of the world's blind live in India. Agonizingly, a substantial portion of these patients suffer from curable forms of blindness. Poverty and a lack of awareness prevent large numbers of people from benefiting from low-cost preventive measures, as well as simple remedies for vision-loss. To provide affordable but high quality eye care to the poor, the Sankara Eye Society (SES) was started in May 1977 in Coimbatore, India by the Sri Kanchi Kamakoti Medical Trust. Today, over 1000 patients, are treated daily, without regard to caste, creed and other divisions in society, the only basis for treatment is the need for vision.

SES has 130 highly committed doctors, paramedical and administrative staff. The hospital has modern equipment to diagnose patients and perform corrective surgeries. So far, SES has treated over 1,000,000 patients in rural parts of south India. SES is also starting such efforts in northern India, and has performed charity work in Cambodia and in parts of Africa. Many of the SES doctors volunteer their time and expertise to this cause. Funds for this organization are provided by the payments from patients who can afford their care, as well as donations from within India and abroad. Even the casual visitor to SES is impressed by how much is being achieved by the doctors and staff.

Sankara Eye Foundation, is a U.S.-based organization dedicated to help eradicate curable blindness in India and other countries. Our mission is "20-20 Vision for everyone by 2020". SEF-USA, founded in late 1998, has made an impressive start in raising funds for the activities of SES in India. We welcome all people, regardless of their origin, to our cause, to help with their time or money.

Eyes are the windows to the soul; can there be anything more wonderful than doing a little to open them? Thanks to extensive donations of doctors' time and skills, the costs of providing such services are incredibly low, and I urge each India Together reader to consider making a donation that will help change the life of one more person. A donation of only $30 to SEF, for example, will enable SES doctors to perform a cataract surgery and restore eyesight to another human being. It's not a lot of money, to open windows to a whole new world.

Murali Krishnamurthy
August 2000 The Sankara Eye Foundation is a registered non-profit entity, and your donations to the organization are tax-deductible. The organization's tax identification number is 77-6141976.